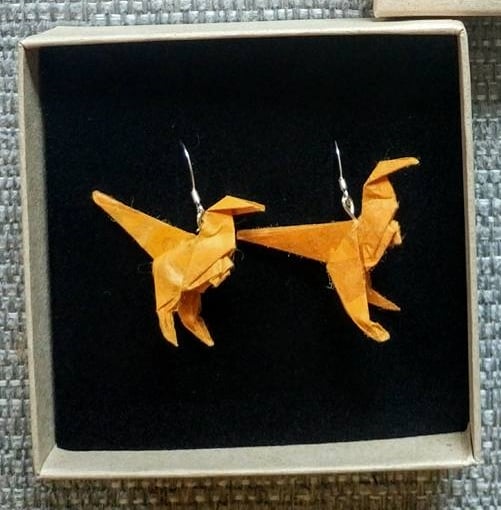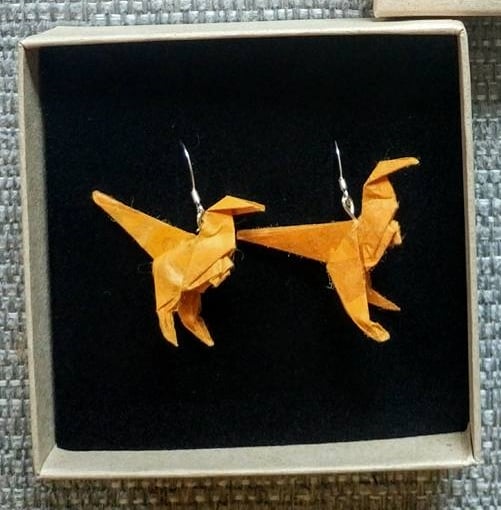 Orange Dinosaue Earrings
£12.00 / On Sale
Dinosaur raptor earrings crafted from fair trade lokta paper, varnished to waterproof and protect then finished with sterling silver earring hooks. Placed in a gift box.
Was £16 now £12
Lokta is made from the Daphne plant that grows above 2000 metres in the Himalayan foothills. It is naturally durable and resistant to tearing, humidity, insects and mildew. It is a traditional paper that has been used for official records, religious scriptures and legal papers.
By buying a Catherine Gray Origami product you are:
• Supporting the handmade manufacture of traditional, sustainable and ethical paper
• Providing Fair Trade employment to 100 people in a Tibetan refugee community from the harvesting and crafting of the paper
• Supporting the building and running of an English Language school for Tibetan refugee children.